---

280AW

of powerful suction1

---

135,000rpm

Spins 9x faster than a Formula One engine

---

20% greater

power density7
Traps unwanted particles with HEPA3
Viruses2
Post-motor HEPA filtration traps particles as small as 0.1 microns (μm)3, including viruses.2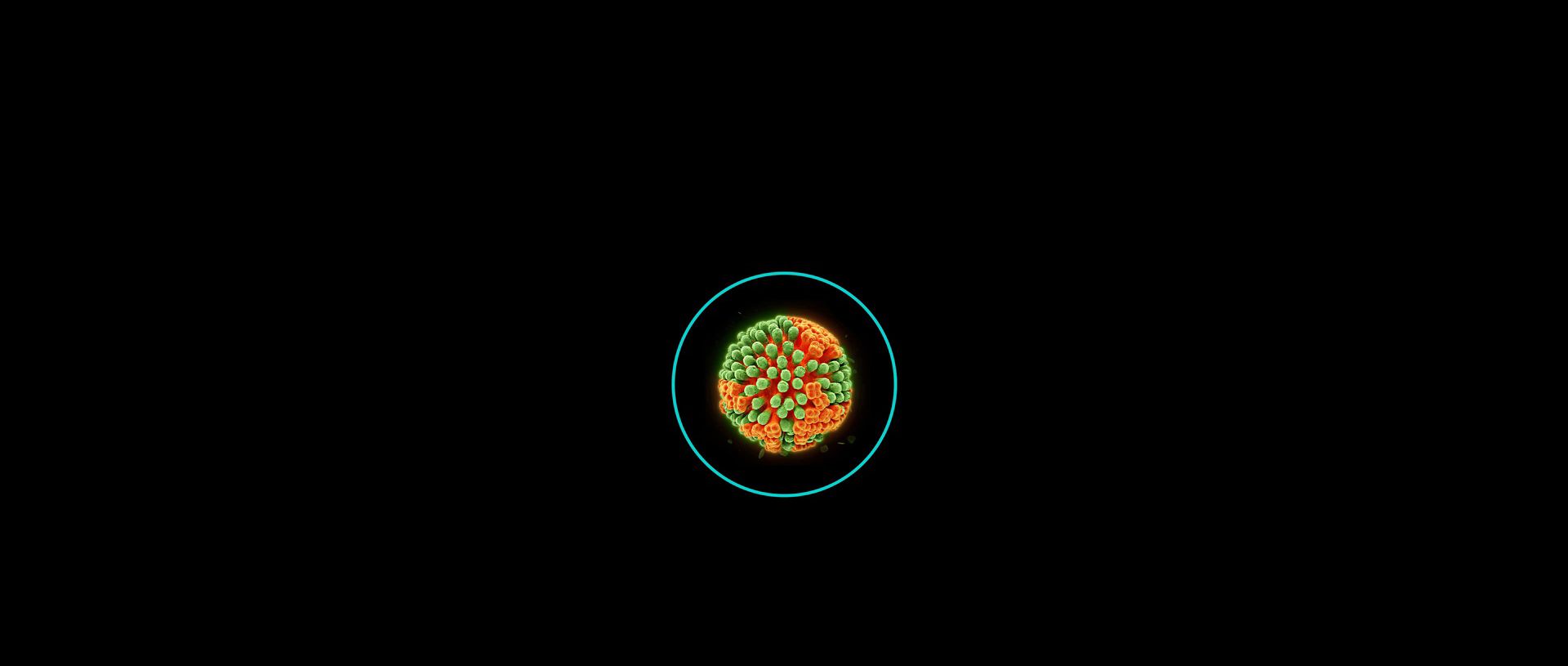 Pollen
Pre-motor filtration captures particles as small as 0.5 microns (μm), including pollen.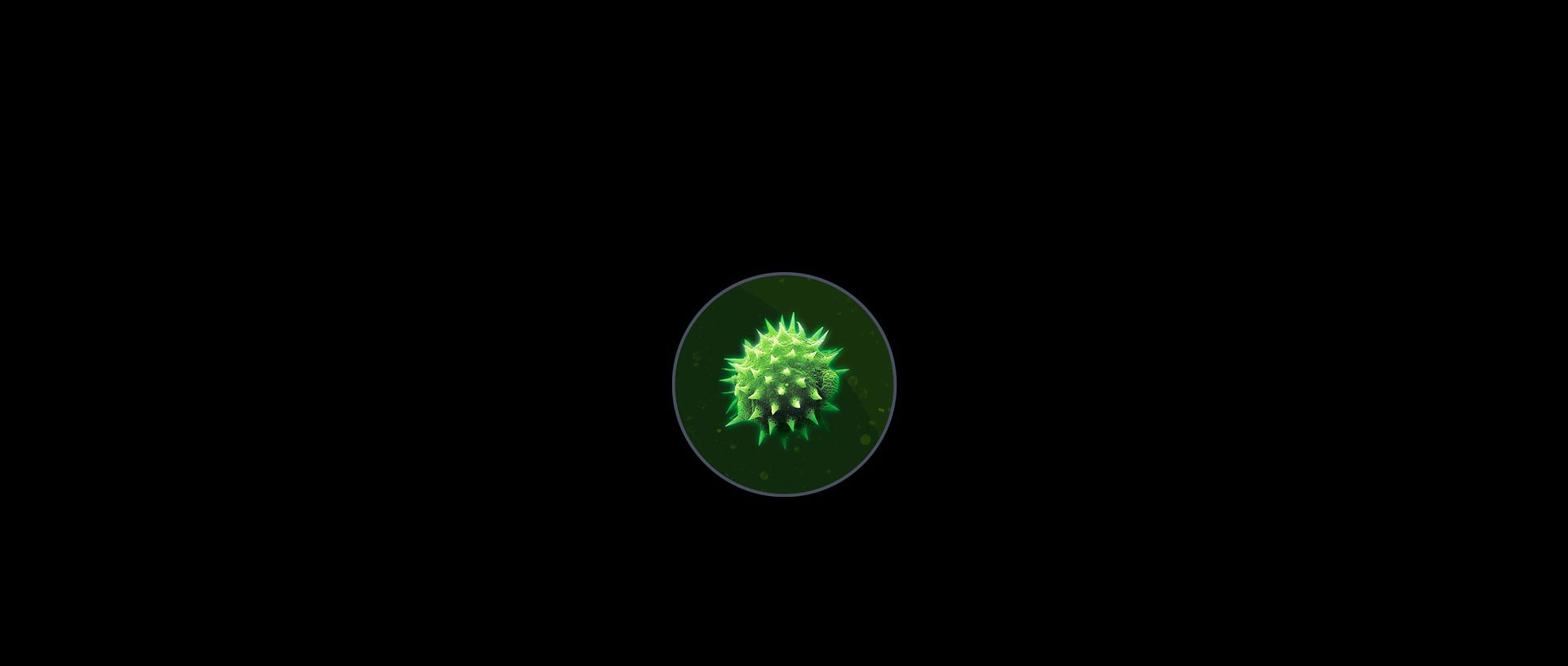 Dust mites
Root cyclones capture particles as small as 10 microns (μm), including dust mites.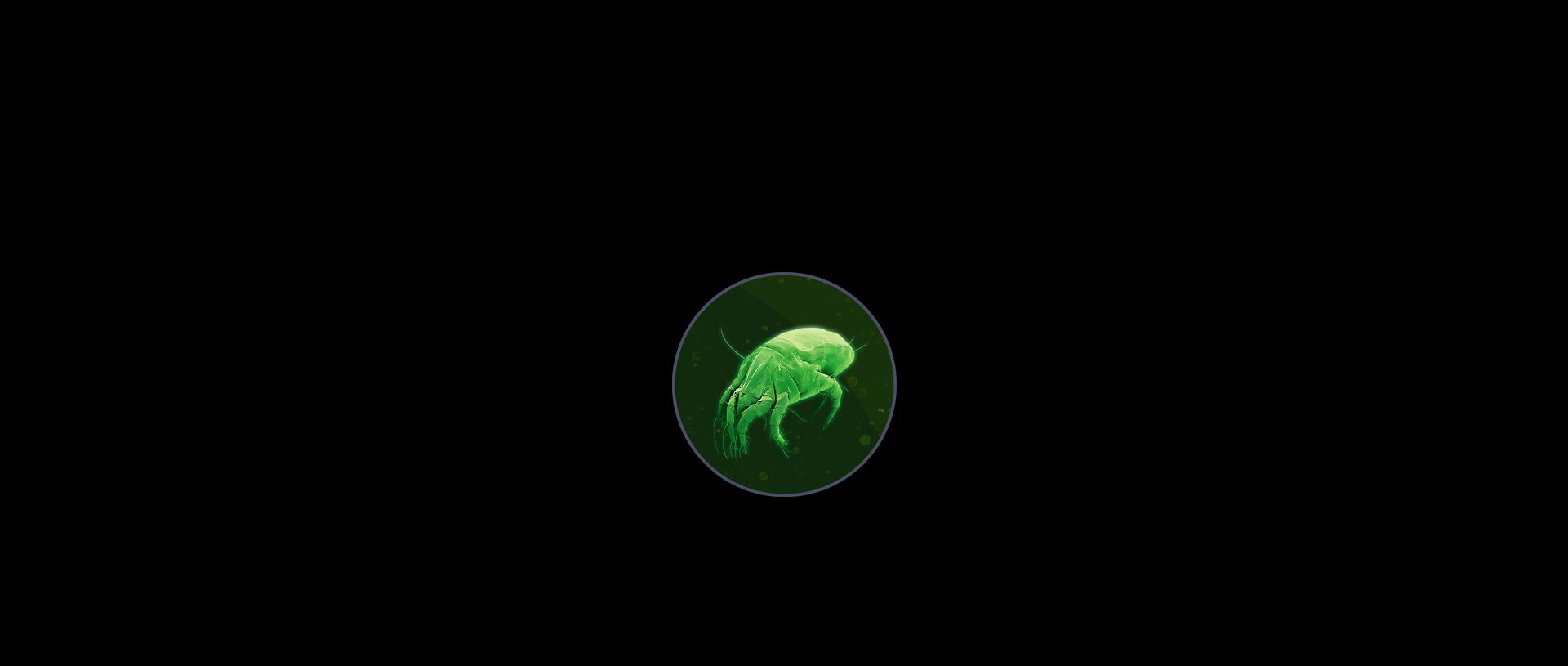 Fleas and hair
Metal mesh filter captures particles such as sugar and fleas, 300 microns (μm). While the bin cyclone captures particles the size of hair – 500 microns (μm).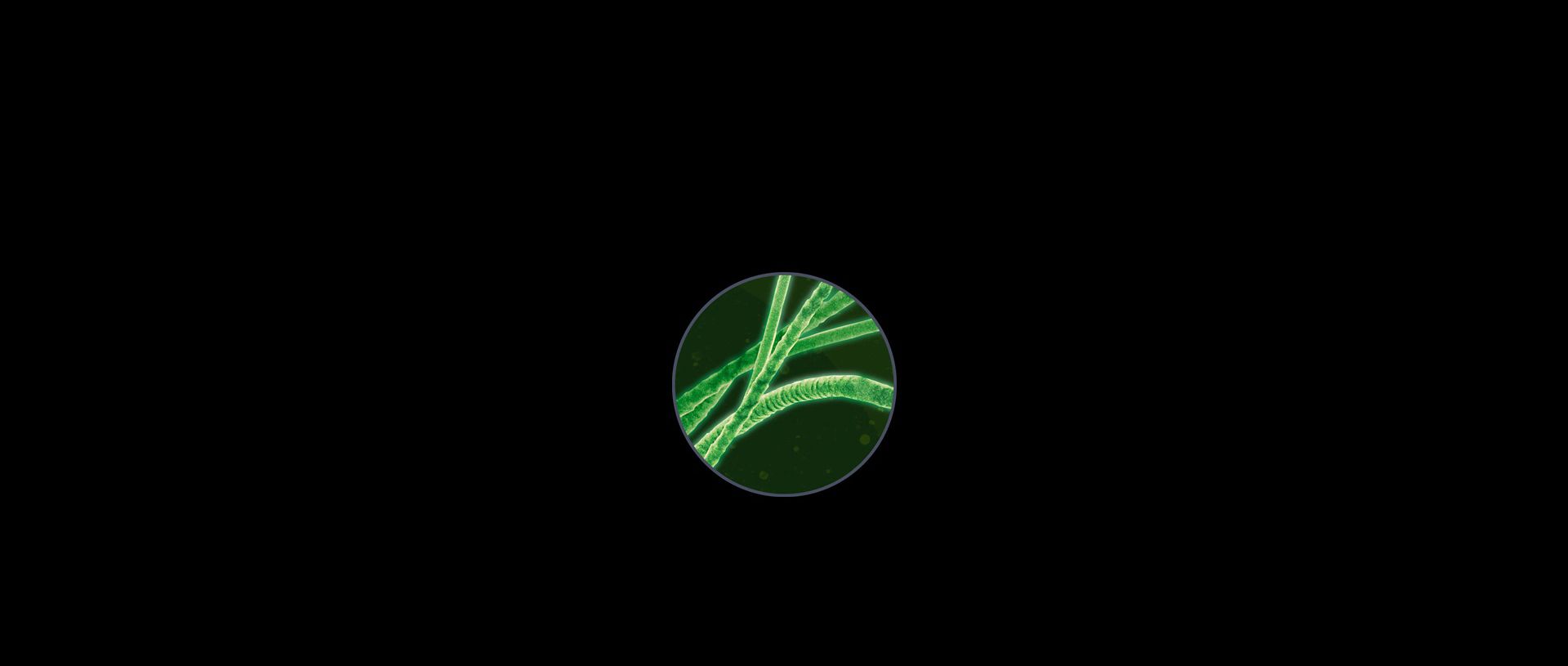 Precisely-angled illumination
A custom lens spreads the blade of light into a fan shape, exactly 1.5° down and 7.3mm from the ground, to highlight dust and dirt – not the floor.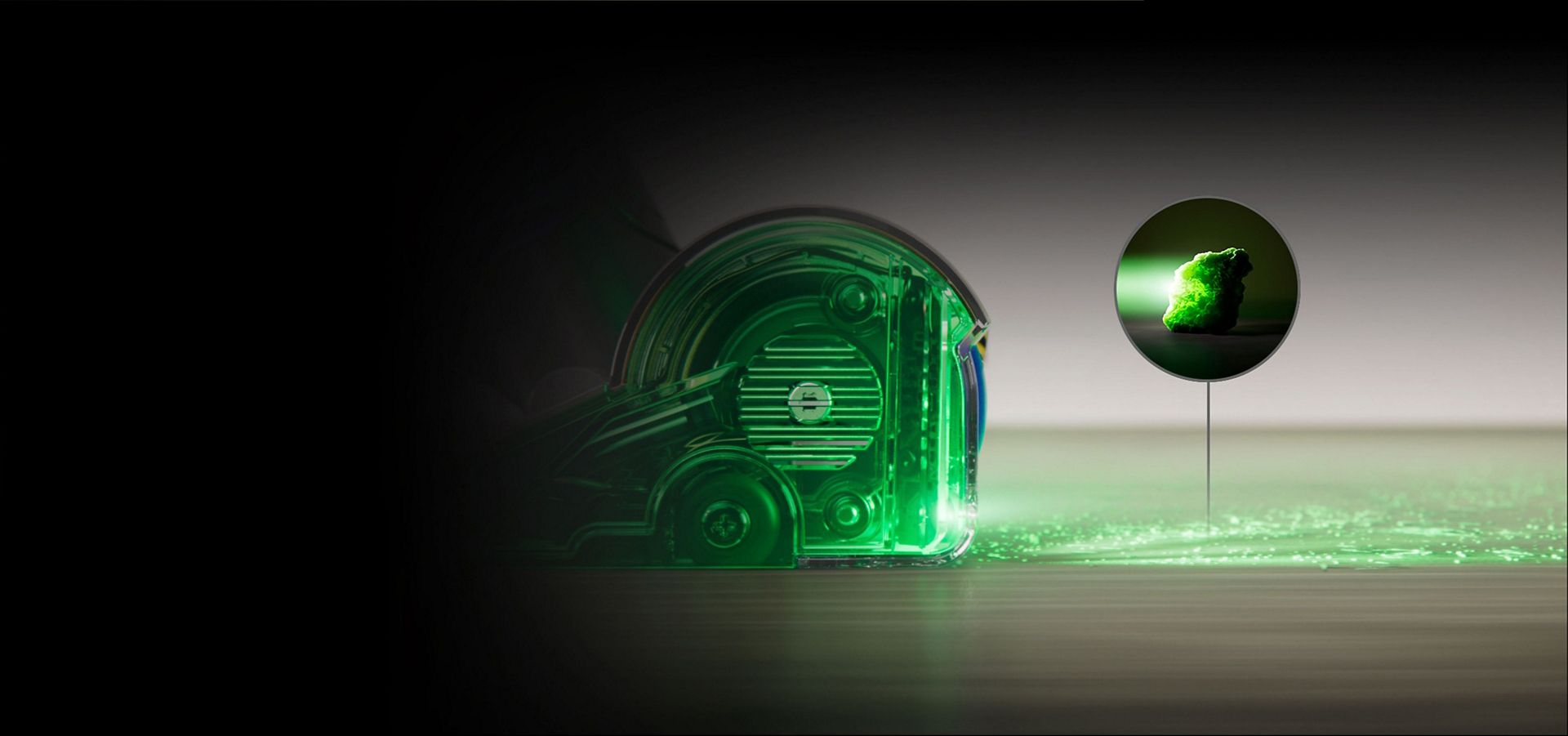 New Dust Detect LCD screen
Shows when your floor is clean
A piezo sensor counts and sizes particles – automatically increasing power where it detects more dust.5 The LCD screen shows you scientific proof of a deep clean – and your remaining run time.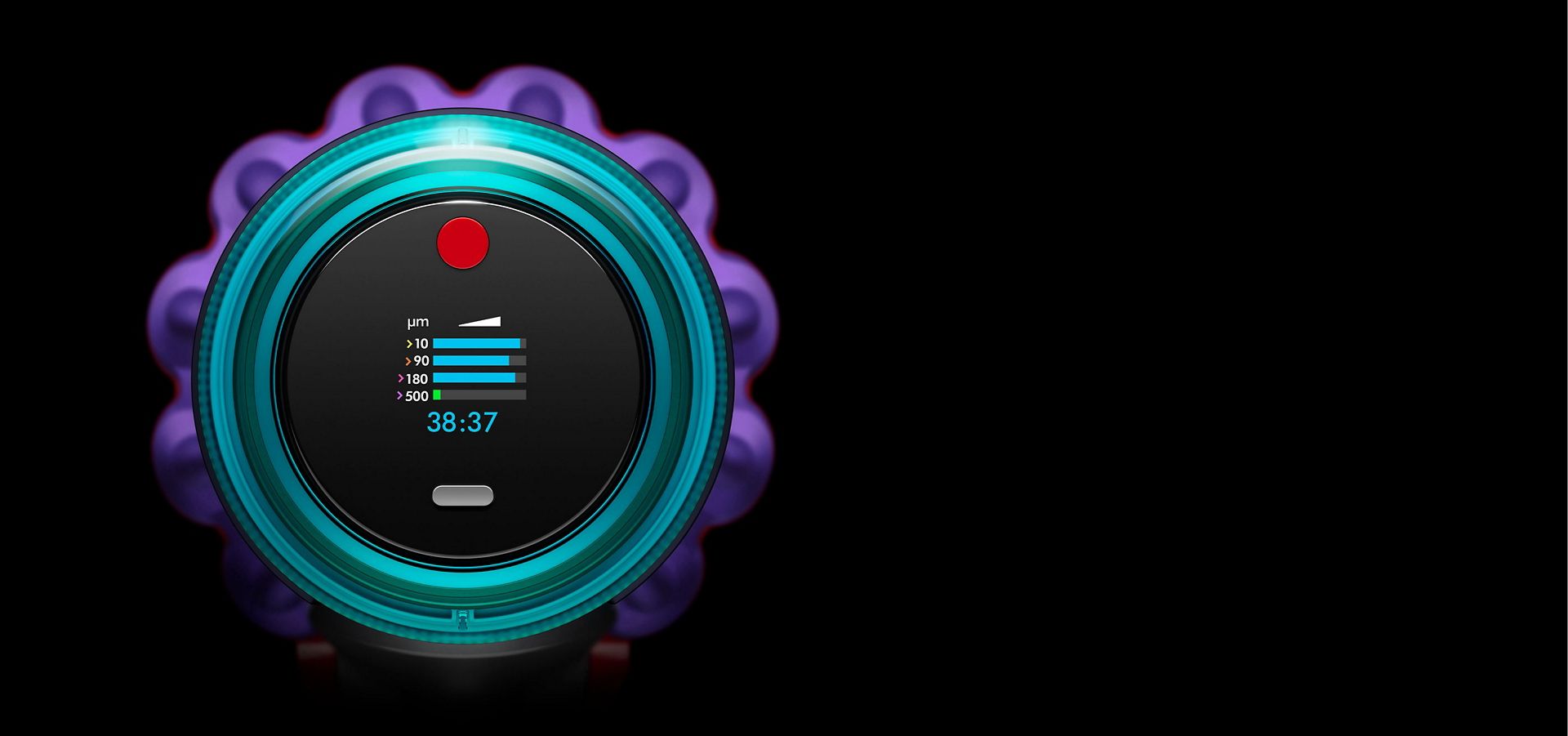 Displays particle sizes

The LCD screen categorises the size of captured particles.

Counts as you clean

Coloured bars indicate high (blue), medium (white) or low (green) volumes of dust. Showing you where cleaning is needed.5

Proof of a hygienic home

Displays a summary of what's been sucked up, for scientific proof of a deep clean.
Up to 70 minutes of powerful run time
With our longest ever run time,6 the Dyson Gen5detect™ vacuum can deep clean your whole home. Versatile enough for hard-to-reach places under sofas, between stairs and up high on shelves.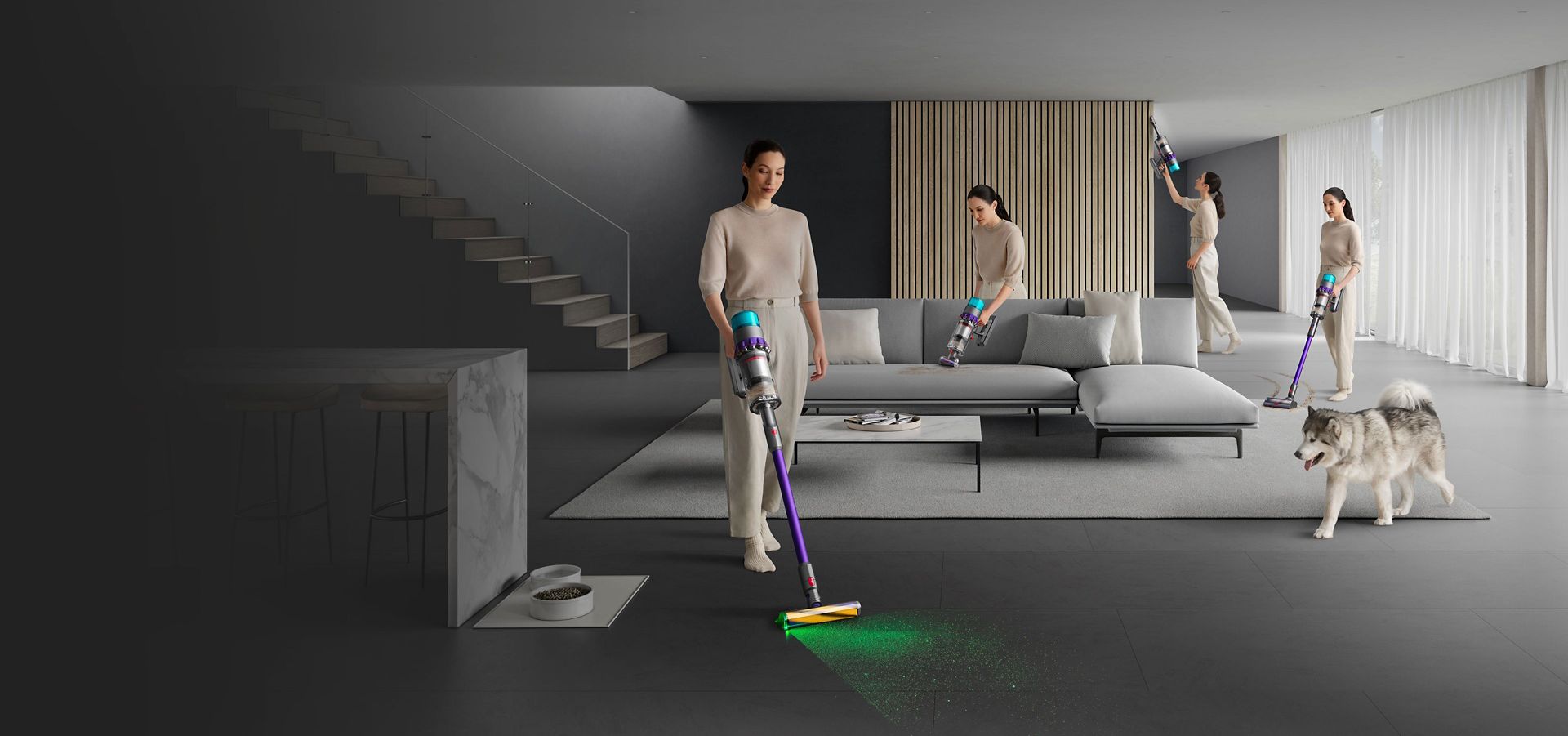 Energy-dense, fade-free power
Advanced 10-cell lithium-ion battery delivers long-lasting, powerful suction. Weighing 3.5kg, the Dyson Gen5detect™ vacuum has two more cells than the Dyson V15 detect™ vacuum, to run at a higher voltage and create more power.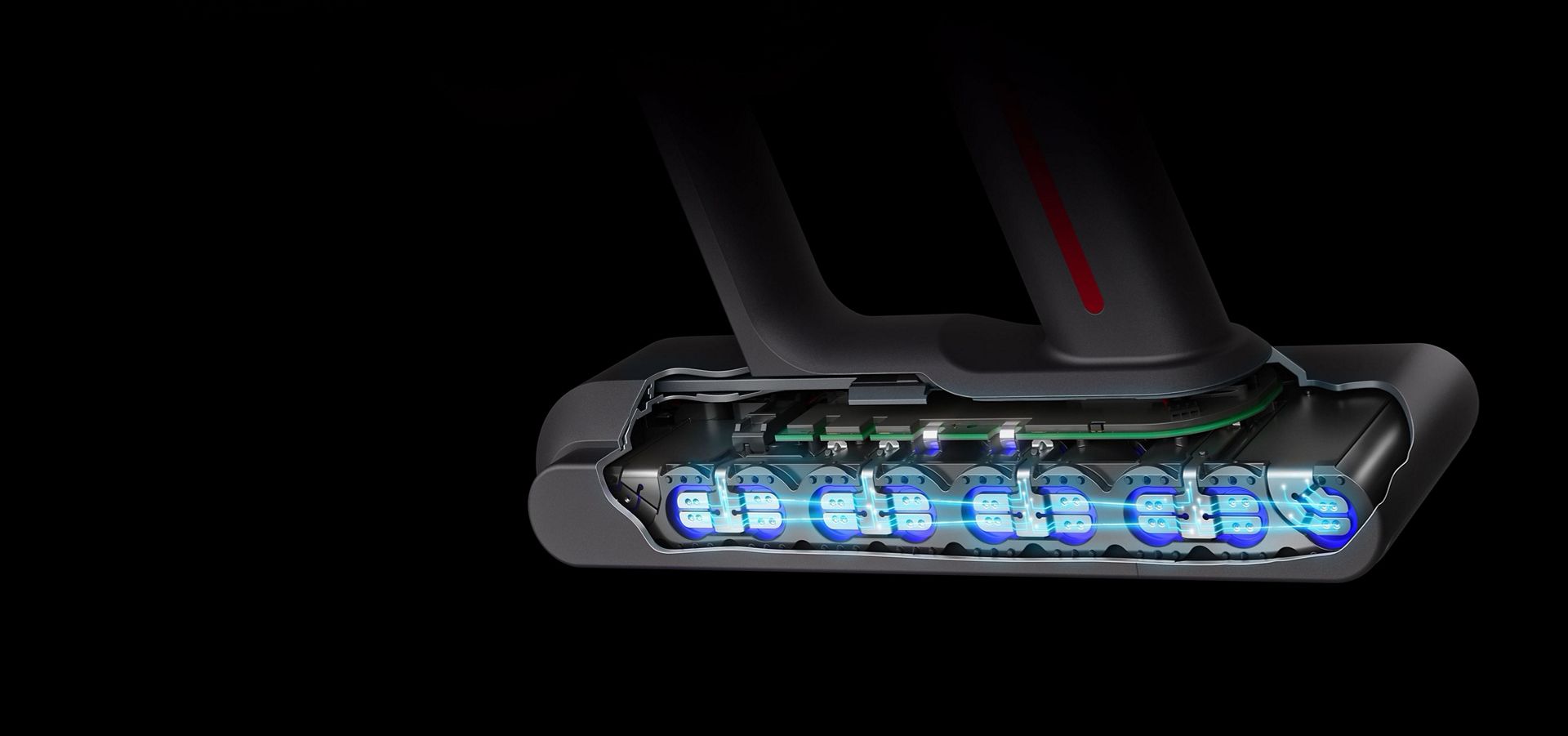 Transforms to our most powerful handheld in seconds1
Click and go, for on-the-spot cleans
Waste no time switching to handheld. The Built-in dusting and crevice tool is always at your fingertips.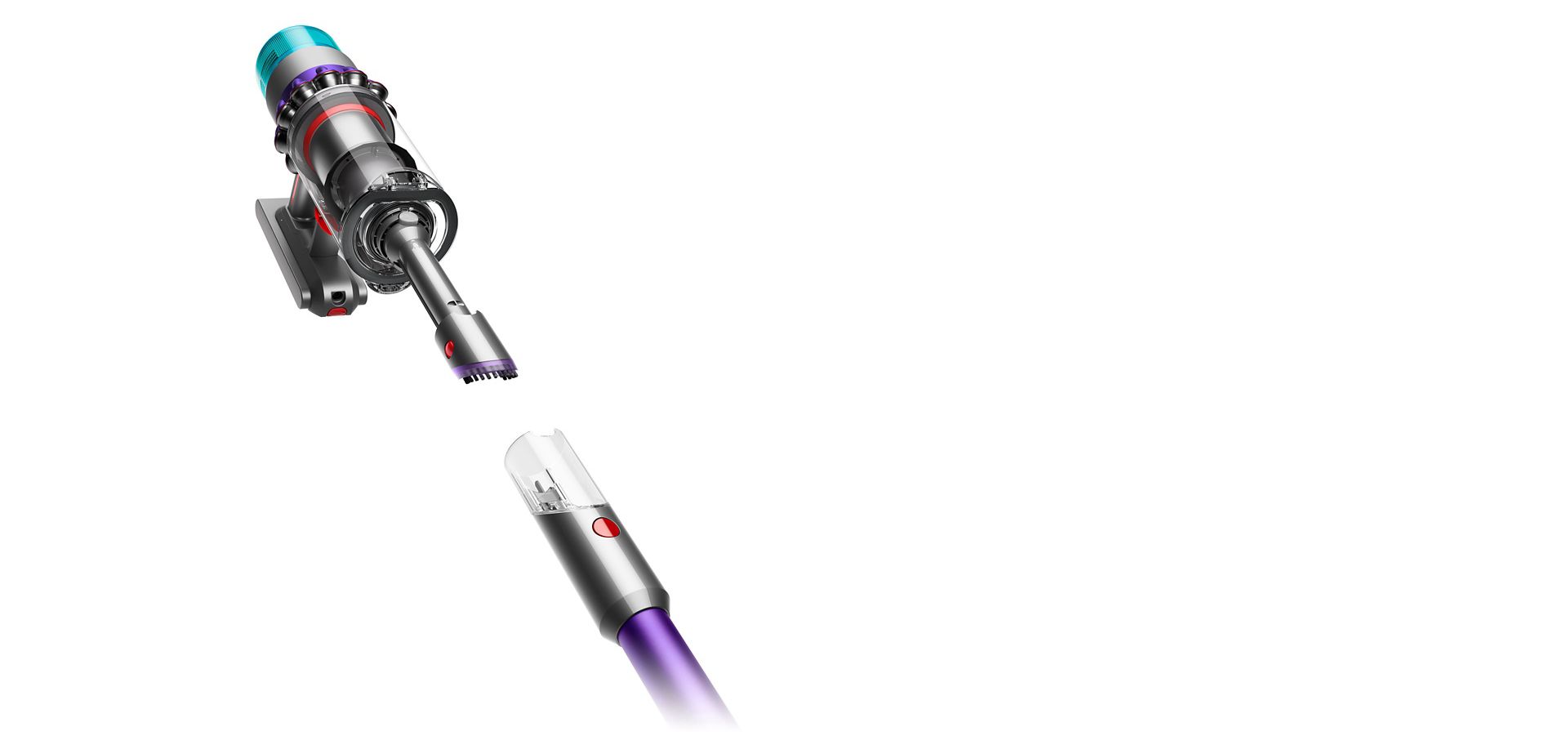 Additional features
Digital Motorbar™ cleaner head

Intelligently adapts suction power to different floors.8 Hair removal vanes automatically de-tangle hair from the brush bar as you clean.

Hair screw tool

Removes dust and hair from pet beds, mattresses and stairs. The de-tangling conical brush bar spirals hair straight into the bin – fast.

New single-button power control

Power at the touch of a button, with no trigger to hold.

Redesigned grip for enhanced comfort

Ergonomically redesigned handle helps adjust your grip, for a more comfortable clean.
Frequently asked questions
Weighing 3.5kg, the Dyson Gen5detect™ vacuum is engineered for heavy duty performance for big cleans.
The Dyson Gen5detect™ vacuum is the most powerful cordless vacuum. With up to 280 Air Watts of suction, it has the power of a Dyson corded vacuum.1
Included with the Dyson Gen5detect™ vacuum is the Digital Motorbar™ cleaner head and the Hair screw tool. Both attachments are engineered to remove pet hair fast.
Included with the Dyson Gen5detect™ vacuum is the Fluffy Optic™ cleaner head, engineered to reveal invisible dust on hard floors. While anti-static carbon fiber filaments capture fine dust from hard floors.
The battery detaches in a click, without the need for screws. So it's easy to uninstall and replace.
1Suction tested to IEC62885-4 CL5.8 and CL5.9, tested at the flexible inlet, loaded to bin full, in Boost mode by independent third-party, SGS-IBR Laboratories US in 2022.
2Virus capture performance was tested in Boost mode with H1N1 and MS2 by third-party laboratory Airmid (Ireland) in 2022. Not tested on SARS-CoV-2 virus.
3Filtration tested against ASTM F3150, tested in Boost mode by independent third-party, SGS-IBR Laboratories US in 2022. Filtration efficiency is calculated by comparing the number of standardised dust particles entering the vacuum cleaner against those released. The capture rate may differ depending on actual environment and the mode.
4Compared to the original Dyson Laser Slim Fluffy™ cleaner head. Effectiveness influenced by ambient light conditions, debris type and surface.
5Best accuracy achieved in Auto mode. Auto ramp feature in Auto mode only. Testing based on average in home usage according to Dyson internal test data. Microscopic dust is defined as particles less than 100 microns.
6Applies in Eco mode on hard floor. Actual run time will vary based on power mode, floor type and/or attachments used.
7Compared to the Dyson V15 Detect™ vacuum.
8Dynamic Load Sensing technology only applies in Auto mode with the Digital Motorbar™ cleaner head attached.
9Compared to Dyson V15 Detect™ vacuums, based on Dyson simulation. Standby power analysis conducted internally at Dyson in 2022.